I love when our Minnesota friends come to town! Early in May we had the fun of being Stop #7 on Stepnick and Beyer's 2011 Field Trip of Dreams. They went to 10 ballparks in 9 days! I enjoy any excuse to go to Citizens Bank Park, the Philadelphia Phillies ballpark. Seeing as how the Metrodome is my ballpark baseline (the basest of baselines), Citizens Bank is always a thrill. The sight lines are excellent and the food fantastic. I would expect nothing less than awesome food from Philly.




The line for Chickie's & Pete's crab fries

One of the things I've grown to love out here is the liberal use of Old Bay seasoning. Chickie's & Pete's crab fries are hot french fries covered in Old Bay seasoning (crab seasoning) and accompanied by a light yellow cheese sauce. That's another interesting thing about the East Coast - cheddar is more likely to be white than yellow. We've got a box of Old Bay in the cupboard and use it pretty liberally. I recommend sprinkling it over buttered popcorn. Andrew doesn't like popcorn much, but whenever I make Old Bay popcorn, he ends up eating a bunch.




Watching the Phillies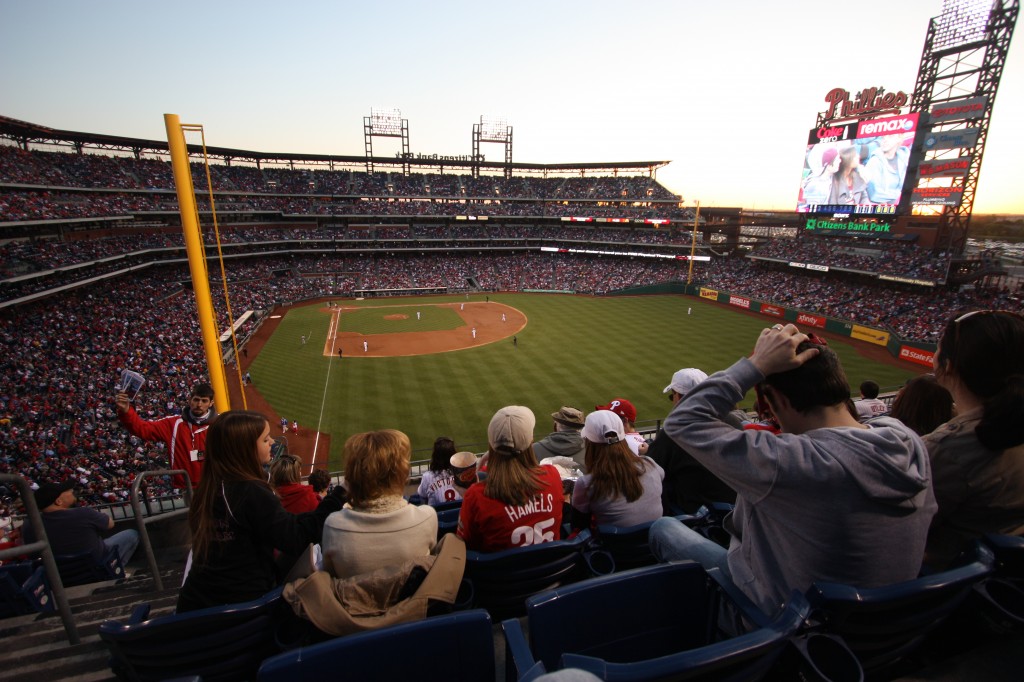 Our view of the field




Rockin' my Phillies hat, my Sennheiser headphones, and a goofy cross-eyed grin